Technical snags force another delay for Boeing's Starliner crew capsule – Spaceflight Now: Times Of Nation
Boeing and NASA officials said Thursday the first launch of astronauts on Boeing's delay-prone Starliner crew capsule won't happen in July after engineers recently discovered a problem with the spacecraft's parachute system and identified flammable tape around wiring harnesses inside the vehicle.
The technical problems, which escaped detection for years, dealt another setback for Boeing's Starliner program, already running years behind schedule after a series of issues with software, valves, and other parts of the spacecraft.
"The bottom line here is safety is always our top priority," said Mark Nappi, Boeing's vice president and program manager for the Starliner spacecraft. "You can say we're disappointed because that means a delay, but the team is proud that we're making the right choices."
Recent testing and analyses during the final certification of the Starliner spacecraft's parachute system for astronaut flights found that "soft links" on lines connecting the three main parachutes with the crew capsule are not be as robust as expected. Boeing and NASA wanted the fabric soft links — eight on each main parachute for a total of 24 on the spacecraft — to be rated with a "safety factor" of two, meaning they should be able to handle twice the expected loads they might encounter on a normal mission.
It turns out the parachute connections don't meet the required safety factor. While that was not a problem on two unpiloted Starliner test flights in 2019 and 2022, the soft links could fail if the sustain higher loads, such as a situation where one of the spacecraft's three main chutes does not fully deploy. The Starliner spacecraft is supposed to be capable of safely landing with astronauts with two of its three main chutes.
The other problem that got the attention of Boeing managers in the last couple of weeks involves a type of tape called P-213 used to protect wiring harnesses inside the Starliner spacecraft. The adhesive on the tape is flammable.
The Starliner spacecraft for the Crew Flight Test, or CFT, is almost ready for fueling inside Boeing's factory and refurbishment facility at NASA's Kennedy Space Center in Florida. The fueling procedures were supposed to start in mid-June, but officials have but those preparations on hold.
"We've decided to stand down the preparation for the CFT mission in order to correct these problems," Nappi said Thursday in a conference call with reporters.
Boeing technicians will likely need to remove the parachutes from the Starliner spacecraft at Kennedy. That will require ground teams to take off the crew capsule's forward heat shield and forward bay cover.
"What will have to happen is the chutes will have to be removed, and we'll have to determine which chutes we'll use next, and we'll incorporate a modified soft link that has the right load-bearing characteristics, repack those chutes, and use them for the next flight," Nappi said.
Boeing engineers will likely apply another layer of safe material around the flammable tape in certain parts of the crew capsule, which would require removal of covers already installed in different parts of the spacecraft. Nappi said the flammable tape is extensively used in the Starliner spacecraft, with hundreds of feet it scattered throughout the vehicle.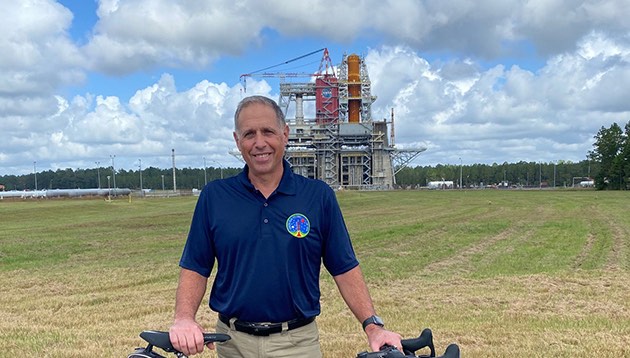 Technical hurdles are nothing new for the Starliner program.
"We are finding things now, that's a testament to the process," Nappi said. "It can be questioned, should we be catching these types of things this late? And that might be because there was a certain sense of optimism when some of the designs were done. Some of the processes were created many years ago, and they've led to some to these things kind of creeping their way through the system."
Boeing won a $4.2 billion commercial crew contract from NASA in 2014 to complete development of the Starliner capsule, demonstrate its performance with test flights, then launch six long-duration crew rotation flights to the space station. At the same time, NASA awarded SpaceX a $2.6 billion contract for the same objectives with the Crew Dragon spacecraft.
SpaceX launched its first astronaut test flight in May 2020, three years ago this week. The Elon Musk-led company has now launched 10 human spaceflight missions, seven for NASA and three all-private commercial crew flights. SpaceX has won contract extensions for eight additional NASA crew missions to the space station, giving SpaceX a total of 14 NASA astronaut flights to keep the space station staffed through 2030.
NASA wants Boeing's Starliner to come online as a second U.S. crew transportation provider for the space station. Russia's Soyuz spacecraft, which was the sole vehicle to carry crews to the space station for nine years, is currently NASA's backup if SpaceX's Falcon 9 rocket or Crew Dragon spacecraft suffer significant delays or failures.
Software problems forced Boeing to redo an unpiloted test flight of the Starliner spacecraft that was cut short before docking with the International Space Station in 2019. Then stuck valves in the Starliner propulsion system kept the re-flight of the unpiloted demonstration mission on the ground for nearly a year until it successfully flew to the space station and back to Earth in May 2022.
NASA astronauts Butch Wilmore and Suni Williams were in the final stages of training for launch on the first Starliner crew mission, called the Crew Flight Test, as soon as July 21. They were slated to lift off from Cape Canaveral on a United Launch Alliance Atlas 5 rocket and fly to the space station on the Starliner spacecraft for a test flight lasting about one week, then return to Earth for a parachute-assisted landing in New Mexico.
That would have paved the way for Boeing to start launching regular NASA crew rotation flights to the space station on a schedule of about once per year beginning in 2024.
NASA's firm-fixed price commercial crew contracts require the cost of delays to be paid by industry, so Boeing is on the financial hook for repairs and rework to remedy the Starliner technical problems. As of last October, Boeing said the Starliner delays have cost the company nearly $900 million.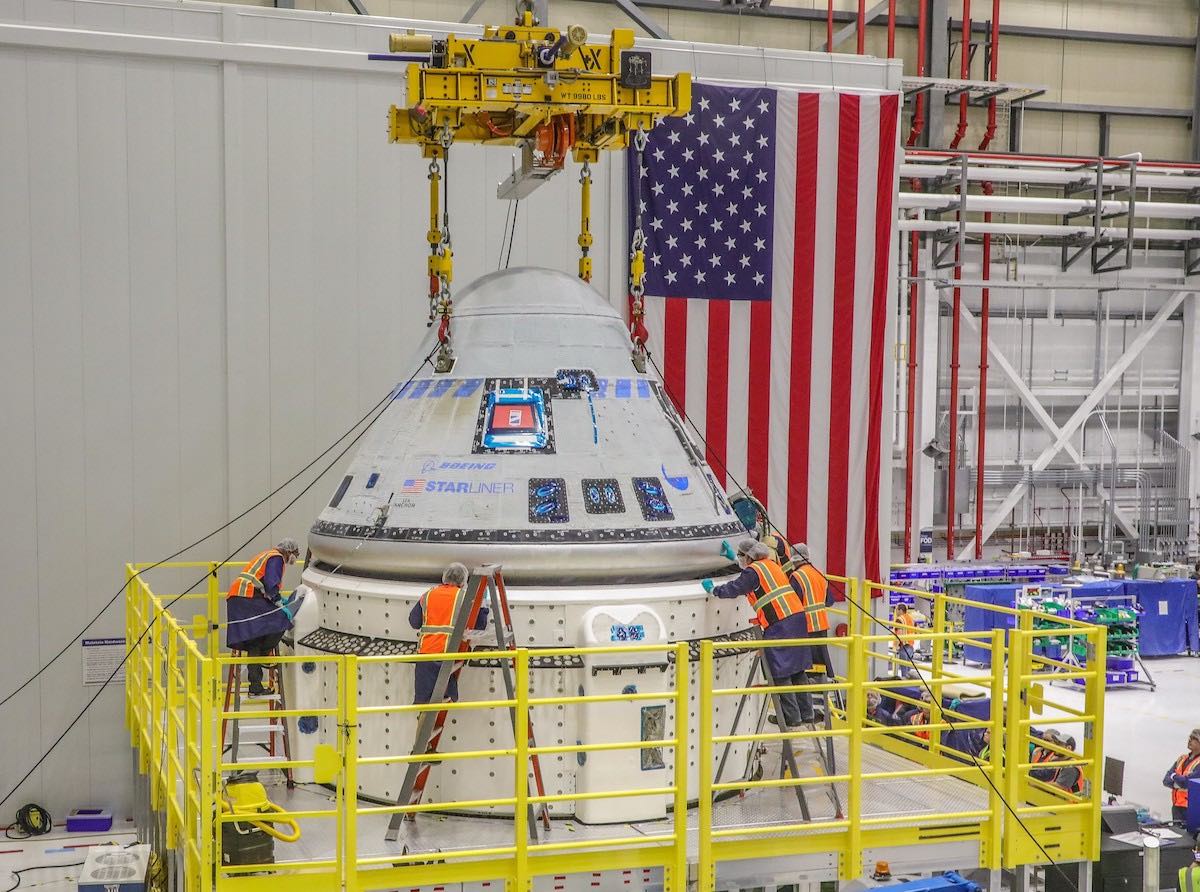 Despite the delays, NASA still has an "unwavering commitment" to the Starliner program, said Steve Stich, NASA's commercial crew program manager.
"NASA desperately needs a second provider for crew transportation," Stich said. "We are very excited (about) having Boeing get certified and flying our crews to the station."
Boeing and NASA officials did not provide an estimate for when engineers might resolve the newest technical problems on the Starliner spacecraft. Nappi said it might still be feasible to launch the Starliner Crew Flight Test later this year, perhaps in the fall after upcoming space station crew rotation flights in August and September on SpaceX and Russian spacecraft.
But the program managers were non-committal.
"I would say it's gonna take us a little time," Stich said.
In a public meeting last week, NASA's Aerospace Safety Advisory Panel, or ASAP, called for an independent review of technical problems on the Starliner program.
Stich said Thursday that NASA's existing processes for human spaceflight missions include participation from experts from the NASA Engineering and Safety Center, the agency's in-house engineering center that reports to NASA Headquarters separately from the commercial crew program managers.
NASA leaders decided to keep that process in place for the Starliner program.
"They felt like this process was sound and solid," Stich said. "It gave an independent reporting path so that's what we'll use to fulfill what the ASAP is requesting."
Email the author.
Follow Stephen Clark on Twitter: @StephenClark1.
(News Source :Except for the headline, this story has not been edited by Times Of Nation staff and is published from a spaceflightnow.com feed.)
Read Also: Latest News | Current Affairs News | Today News | English News | World News Today

TimesofNation.com offer news and information like: English newspaper today | today English news | English news live | times India | today news in English in India | breaking news in India today | India TV news today & Hindustan News.

You can Read on TimesofNation.com latest news today, breaking news headlines, Top news. Discover national and international news on economy, politics, defence, sports, world news & other relatively current affair's news.
Plugin Install : Subscribe Push Notification need OneSignal plugin to be installed.