Take an interstellar cruise into the cosmos in new limited series 'The Space Between' (exclusive): Times Of Nation
Embarking on a deep-space odyssey toward a prospective new home, Boom! Studios' "The Space Between" is penned by the Hugo and Eisner nominated writer Corinna Bechko ("The Expanse," "Star Wars: Legacy," "Green Lantern: Earth One"), and illustrated by artist Danny Luckert ("The Red Mother," "Ghostlore"). 
It's an absorbing, generation-spanning epic concerning the lives of valiant human voyagers inside an interstellar colony ship zooming toward a suitable exoplanet.
We've got an exclusive preview of the debut issue's covers and series details to share before it launches on Nov. 1, 2023.
Related: Best sci-fi books: modern masterpieces & all-time classics
"This is such a vast, sweeping epic that transcends science fiction in a lot of ways," series editor Sophie Philips-Roberts said in a press statement. "Corinna and Danny have really crafted something special, and I can't wait for you all to see the story unfold aboard the Dodona!"
Here's the full synopsis from Boom!:
"Aboard the ark known as the Dodona, the populations of workers live in strictly segregated social castes during the journey that will take multiple generations to complete. But everything changes when a pilot from the upper tier named Revla falls to the lower levels and meets Les. As the two grow closer, they learn that they will have to risk everything, not just for themselves, but for the generations to come on the Dodona!"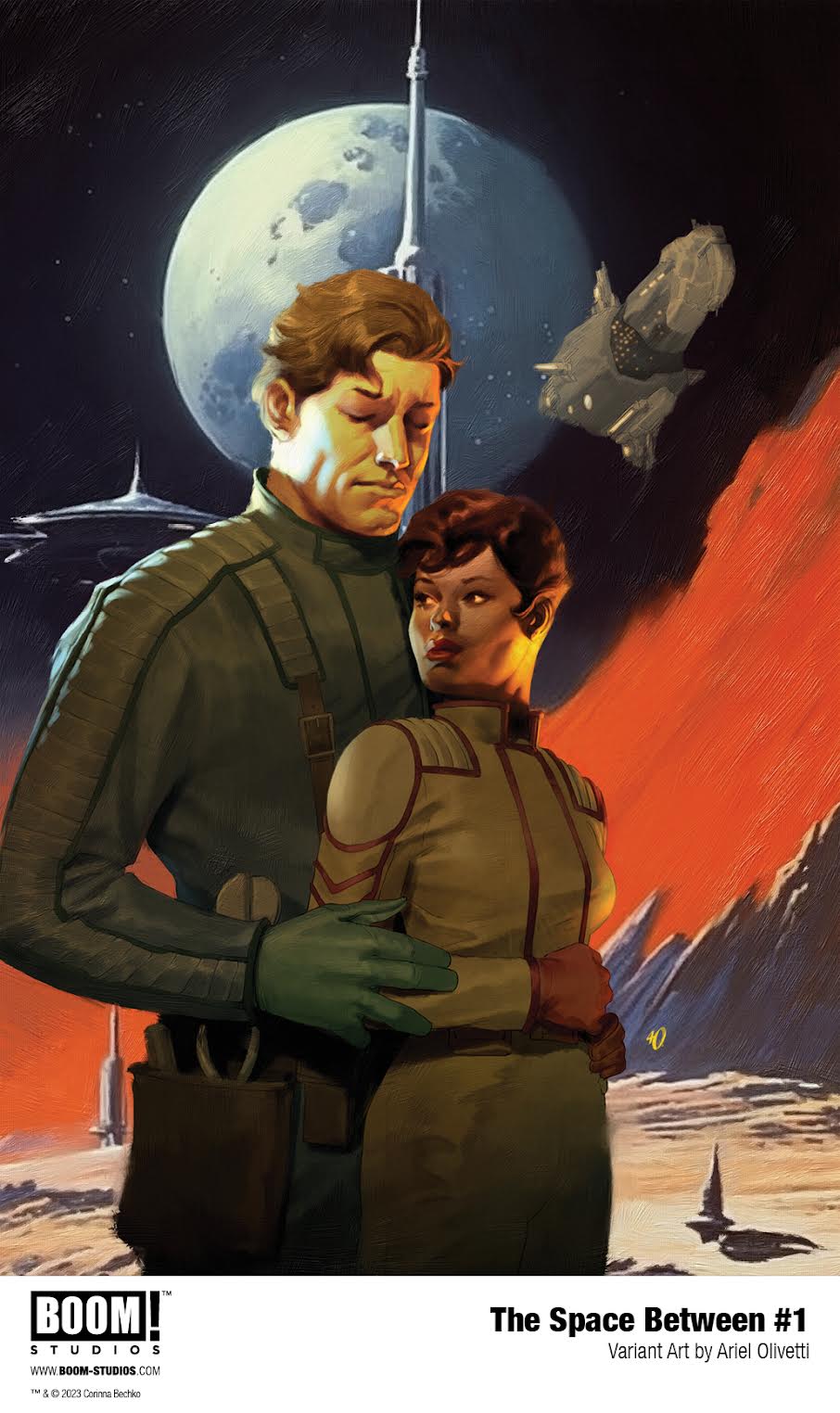 One intriguing hook here is the fact that every issue of Boom!'s event series spotlights a different pair of protagonists squaring off against each new generation's trials and tribulations in this sci-fi epic revolving around love, survival and liberation.
"I feel incredibly fortunate to be telling this story of romance and revolution with Danny," said Bechko in an official statement. "Life might be what happens while you're making other plans, but what if those plans were made long before you were even born? I can't wait for folks to enter 'The Space Between' and find out!"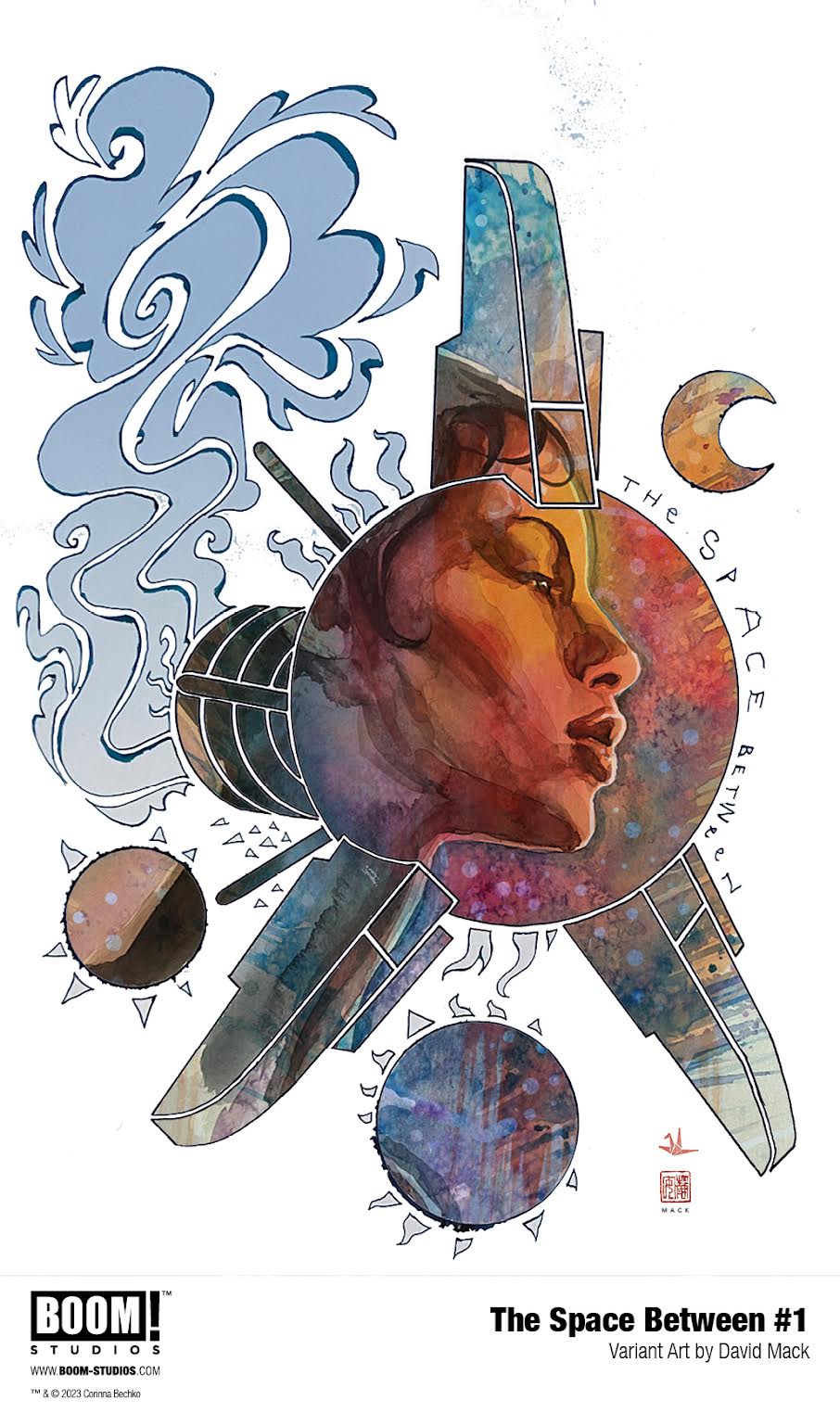 "I'm so excited for readers to get their hands on this book! Corinna has created a fully fleshed out environment, and it's been a real joy to help bring it to life," added Luckert. 
Boom! Studios' "The Space Between #1" comes to Earth on Nov. 1, 2023, showcasing a main cover by Danny Luckert with variants from artists David Mack ("Kabuki"), and Ariel Olivetti ("Cable").
(News Source :Except for the headline, this story has not been edited by Times Of Nation staff and is published from a www.space.com feed.)
Read Also: Latest News | Current Affairs News | Today News | English News | World News Today

TimesofNation.com offer news and information like: English newspaper today | today English news | English news live | times India | today news in English in India | breaking news in India today | India TV news today & Hindustan News.

You can Read on TimesofNation.com latest news today, breaking news headlines, Top news. Discover national and international news on economy, politics, defence, sports, world news & other relatively current affair's news.
Plugin Install : Subscribe Push Notification need OneSignal plugin to be installed.