'Silo' showrunner Graham Yost on his riveting new sci-fi series and stellar cast (exclusive): Times Of Nation
Feeling like a shut-in ready to burst outdoors for a sweet springtime frolic? Rejoice in your freedom to do so as the fearful folks in Apple TV+'s new post-apocalyptic mystery "Silo" haven't seen blue sky in hundreds of years, let alone colorful tulips.
"Silo" launched last week to great fanfare and glowing reviews and it's a perfectly accurate assessment of this timely dystopian treat based on the highly-regarded trilogy of "Silo" novels by New York Times bestselling author Hugh Howey. 
Apple TV+'s 10-episode event series centers around a cavernous 144-story underground settlement where the final clusters of Mankind live a controlled, drugged existence and those brave enough to question the official narrative are banished to the toxic Earth outside.
Related: 'Silo' star Tim Robbins on joining Apple TV+'s latest dystopian drama (exclusive)
Adaptation duties for "Silo" were in capable hands as the showrunner just happens to be Emmy-nominated Hollywood screenwriter and producer Graham Yost, ("Speed," "Justified," "Broken Arrow," "Band of Brothers"). Yost has crafted a provocative look at human nature in the face of a long-forgotten mystery of why the outside world is contaminated, requiring this centuries-old subterranean hive. His notable cast includes Rebecca Ferguson, Tim Robbins, Common, Will Patton, Harriet Walter, Chinaza Uche, Iain Glen, Avi Nash, David Oyelowo, and Rashida Jones. 

"It all starts with being supported by Apple to make the hard choice, but I think the right choice, to start the thing with the story that Hugh [Howey] wrote, a thing he posted on Kindle for 99-cents, the story of Holston and Allison," Yost tells Space.com. "Even though those two characters don't go much beyond that first episode and we don't meet the person who's the lead of the show until toward the end of that episode. And that was important for me."
The way Yost and his team structured the first season of "Silo" meant they had to create lots of new story, but still kept it within the framework of the books and style and characters. The other major consideration in the complex production was the realization that they needed to build a big chunk of the massive bunker's central staircase, and that wasn't going to come cheap.
"You think that we're doing a show that's all on stage and it's going to be fine," he adds. "Then you get the list from production design and there are 42 different apartments mentioned in the scripts of the first season alone. So how do we transition one from another and use the bare bones of this set and turn it into something else? How much time does that take?  
"It's a very arduous show to get done, to schedule and pay for, and Apple backed us, within reason. We never got as much money or time as we wanted but we got to do pretty close. And never forgetting the human stories in the middle of that backdrop. What does Juliette want? Why will it be really hard for her to get it? What happens if she doesn't get it? Let's go."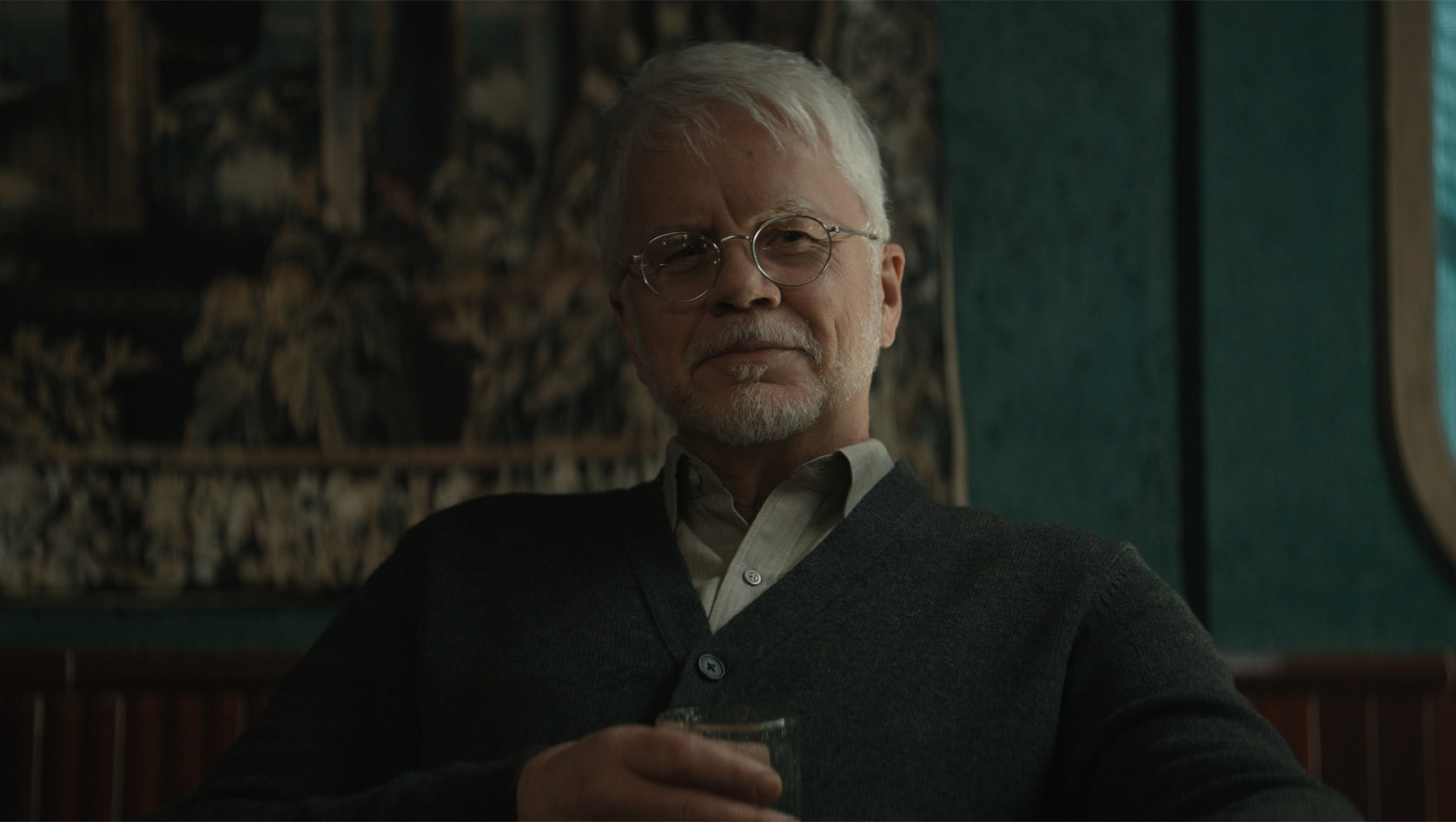 Yost has assembled a remarkable cast of actors for "Silo," and to acquire this ensemble he tapped into his three decades of Hollywood experience to satisfy what he envisioned for the sci-fi series.
"I worked on "Justified" for six years and our rule there was to hire people that are funny," Yost explained. "You know you're going to get the dramatic out of them but make sure they can land a joke and have that little wrinkle. And the whole cast can do that on this. And this is not a comedy show plus, it's a dramatic show with some levity to it. And it was important that the directors got that. Interesting, the first part we cast was Billings and we got Chinaza Uche.  
"He's just a good working actor but he's better than that. He's got something. It didn't all have to be big-named people because we knew we were going big for Juliette and Bernard and Sims. Getting Rebecca [Ferguson] is where the whole thing started. Then we got Tim [Robbins] and then we got Common. Every day it's like, oh my god, we're so lucky."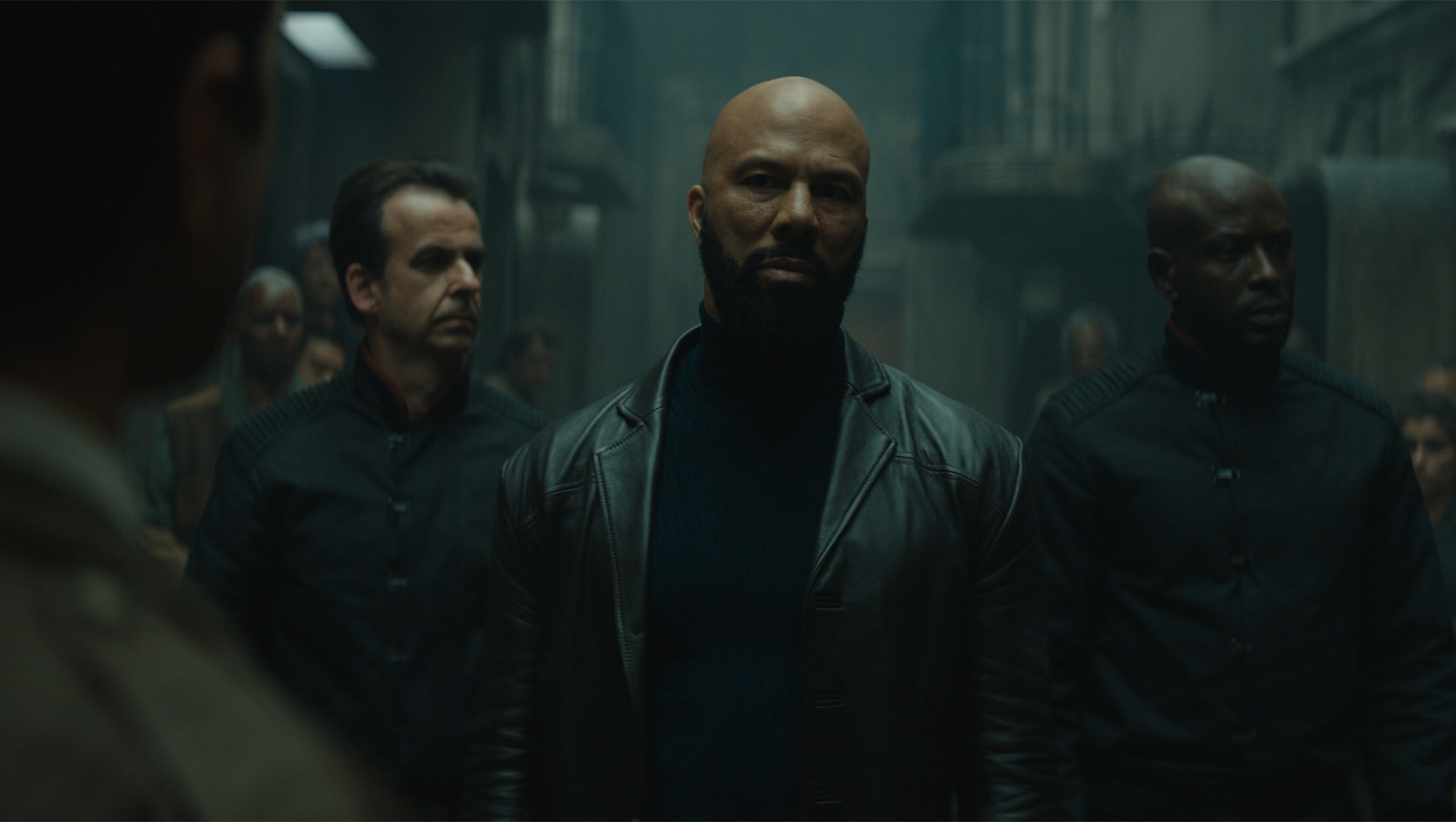 "Silo's" haunting score by composer Atli Örvarsson is an absorbing soundscape that helps propel the narrative in myriad ways, and Yost considers his soundtrack to be a beautiful accompaniment.
"Atli is Icelandic and there's something about the Scandinavian, slightly melancholic music. There's something very emotional about it and we thought Atli would be the guy. He just absolutely nailed it. It's not a show that's going to have a lot of needle drops, because they don't have recorded music … or do they? If we get to do more seasons you'll find out more stuff!"
"Silo" streams its third episode on Apple TV+ on May 12, 2023, with subsequent weekly chapters streaming every Friday through June 30, 2023.
(News Source :Except for the headline, this story has not been edited by Times Of Nation staff and is published from a www.space.com feed.)
Read Also: Latest News | Current Affairs News | Today News | English News | World News Today

TimesofNation.com offer news and information like: English newspaper today | today English news | English news live | times India | today news in English in India | breaking news in India today | India TV news today & Hindustan News.

You can Read on TimesofNation.com latest news today, breaking news headlines, Top news. Discover national and international news on economy, politics, defence, sports, world news & other relatively current affair's news.
Plugin Install : Subscribe Push Notification need OneSignal plugin to be installed.